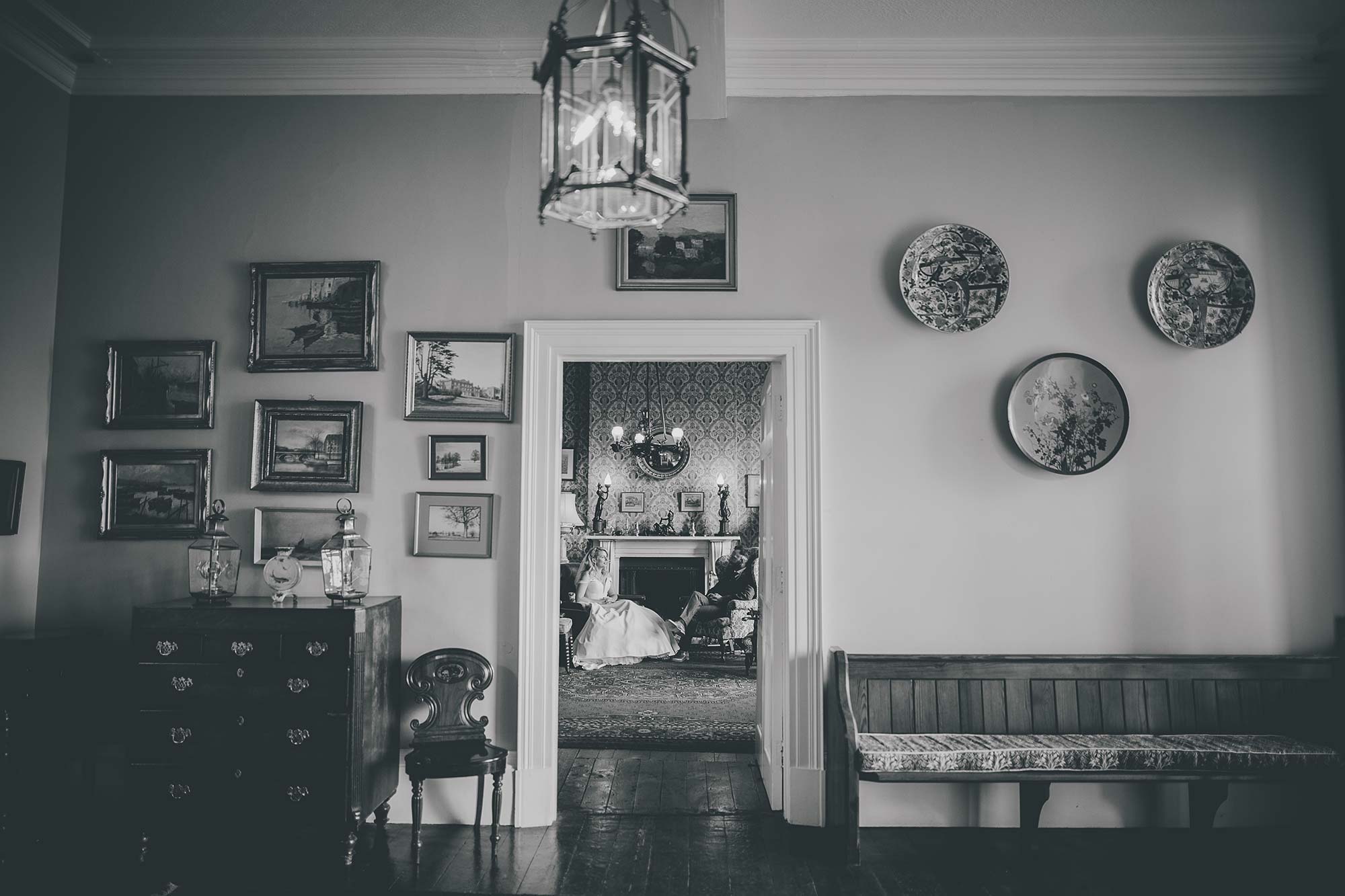 Explore the House
---
Make Yourself at Home
EXCLUSIVE USE – SLEEP UP TO 32 AT HOMME
Homme remains a living, breathing family place, and we hope everyone who visits enjoys the relaxed warmth of a genuine family home. The reception rooms of the house overlook the gardens and parkland beyond, and are filled with original period features and curios collected by the generations who have called Homme home.
---
Panelled Room
---
CEREMONY: 80 – DINING: 50
The Panelled Room seats 80 guests for a wedding ceremony.
In uncooperative weather, the original Georgian panelling and magnificent Jacobean fireplace are a grand backdrop for photographs, while the polished oak floor is a great surface on which to show off your dance moves in the evening.
---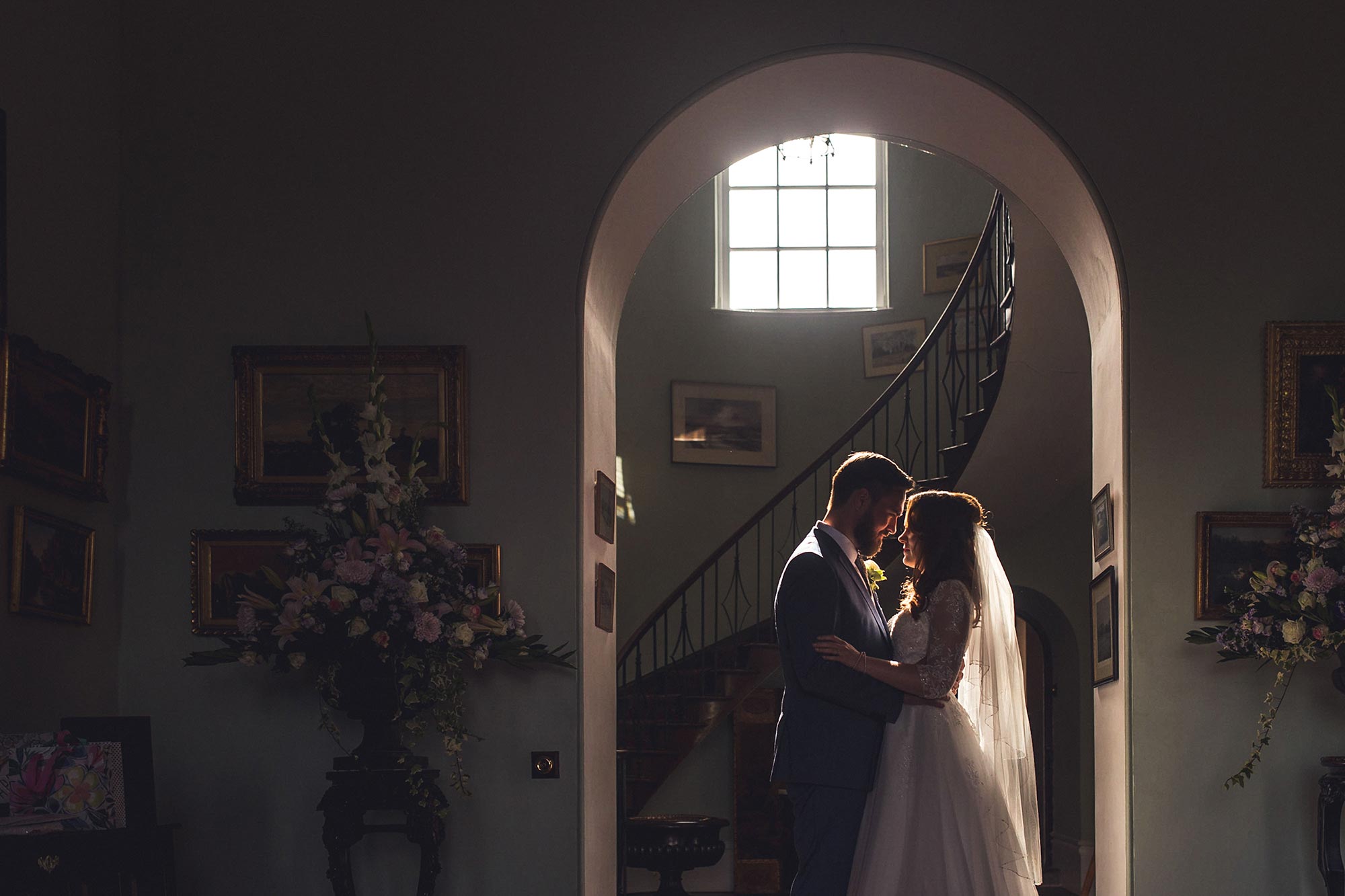 Hall
---
CEREMONY: 25
The Hall is a beautiful setting for an intimate wedding ceremony of up to 25 guests, with its flying staircase providing an impressive way to make an entrance.
As the home of the bar, the Hall acts as a social hub throughout the day, and a photogenic backdrop for cutting the wedding cake or tossing the bouquet.
---
Dining Room
---
CEREMONY: 110 – DINING: 80
The Dining Room is the largest of our reception rooms, offering an elegant backdrop for a civil ceremony of up to 110 guests and seating 80 for a wedding breakfast.
The feel of the room can be tailored to suit your vision for the day, with a range of different chair and table styles including the option of a traditional, curved top table for the wedding breakfast.
---
Library
---
OPEN FIRE – PIANO – COSY SEATING
Crammed with books, ornaments and family portraits, the Library is a striking backdrop for photos and a cosy room in which to relax by the fire or enjoy a piano recital with an impromptu sing-a-long or two.
---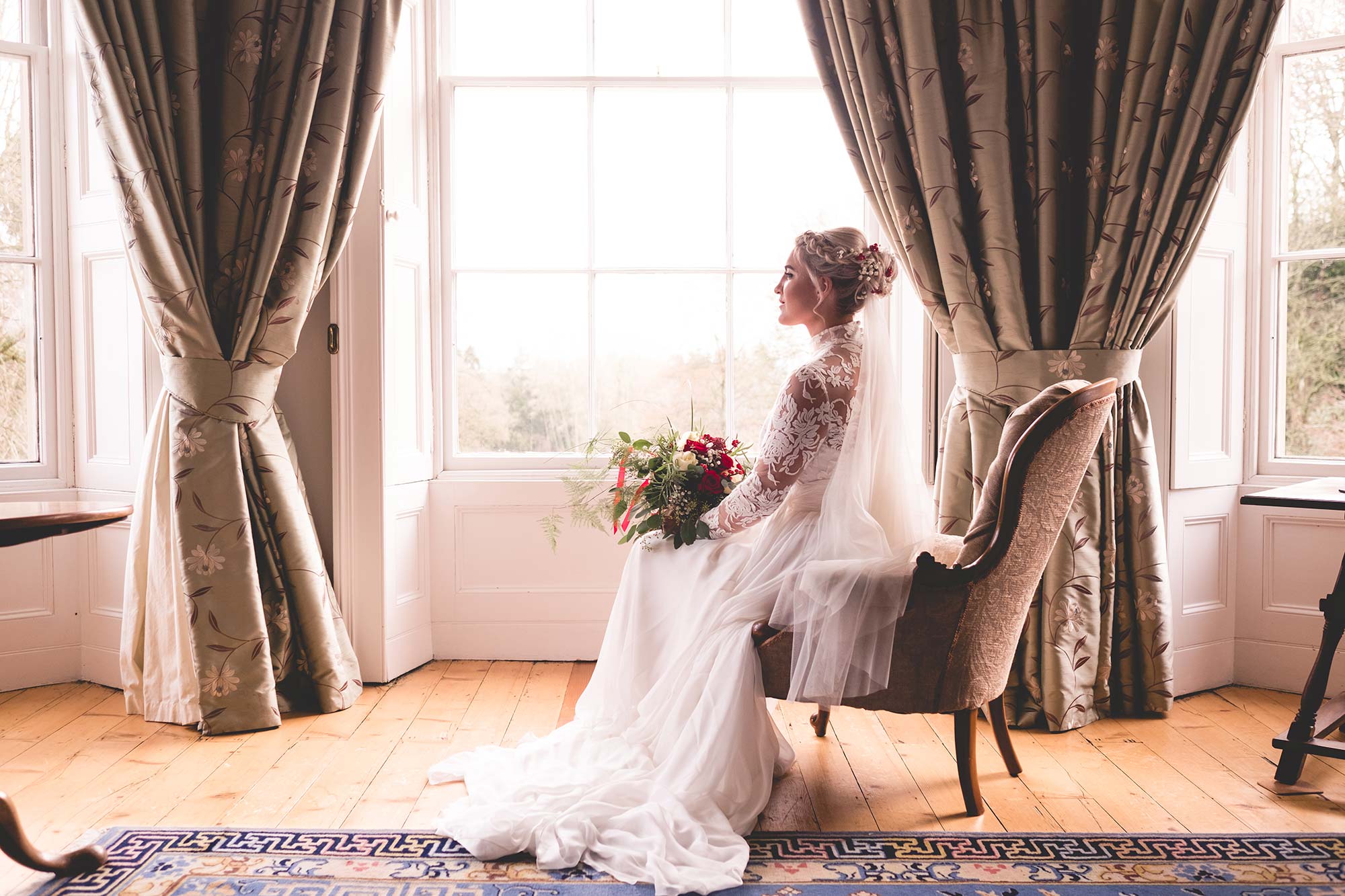 Main Suite
---
BEDROOM – EN SUITE BATHROOM – DRAWING ROOM
Our Main Suite is at the top of the flying staircase in its own private wing of the house.
With bay windows overlooking the gardens and parkland beyond, the light-filled bedroom with four poster bed, en suite bathroom, and adjacent Drawing Room provide plenty of space for pre-wedding preparations, and sumptuous accommodation on the wedding night.
Priced the same as other guest bedrooms, the Main Suite is available for preparations on the morning of the wedding whether or not you choose to stay with us on the previous night.
---
Marquee Weddings at Homme
---
DINING: 110 (CIVIL), 120 (CHURCH)
For guest numbers between 80 and 110 (civil)/120 (church) the main lawn provides a spacious flat area for a dining marquee directly adjacent to the house (note: a marquee setup is not included in the venue fee). A covered walkway ensures the dining space is contiguous with the other reception spaces of the house so that guests can flow smoothly between them.
The Panelled Room provides a perfect setting for the bar, while the Dining Room is transformed into a dance floor for the evening party.
---
Gallery: Explore the House
---
Explore the House
© Mitch Clulow
---